Regular price
Sale price
$135.00
Unit price
per
Sale
Sold out
Go on a tasting journey with a box of 4 full sized chocolate bars each month. Subscriptions renew automatically, unless they are a gift. (You may cancel anytime.)
If you're gifting a club subscription, we'll need some information about the recipient. They won't be informed when you order, but on their second month and onwards, they'll be notified when their club box ships. They can also manage their subscription, such as changing the shipping date or address. You can print out our Chocolate Club Gift Certificate to gift something in person.
We add extra care to protect shipments during warm weather months.
View full details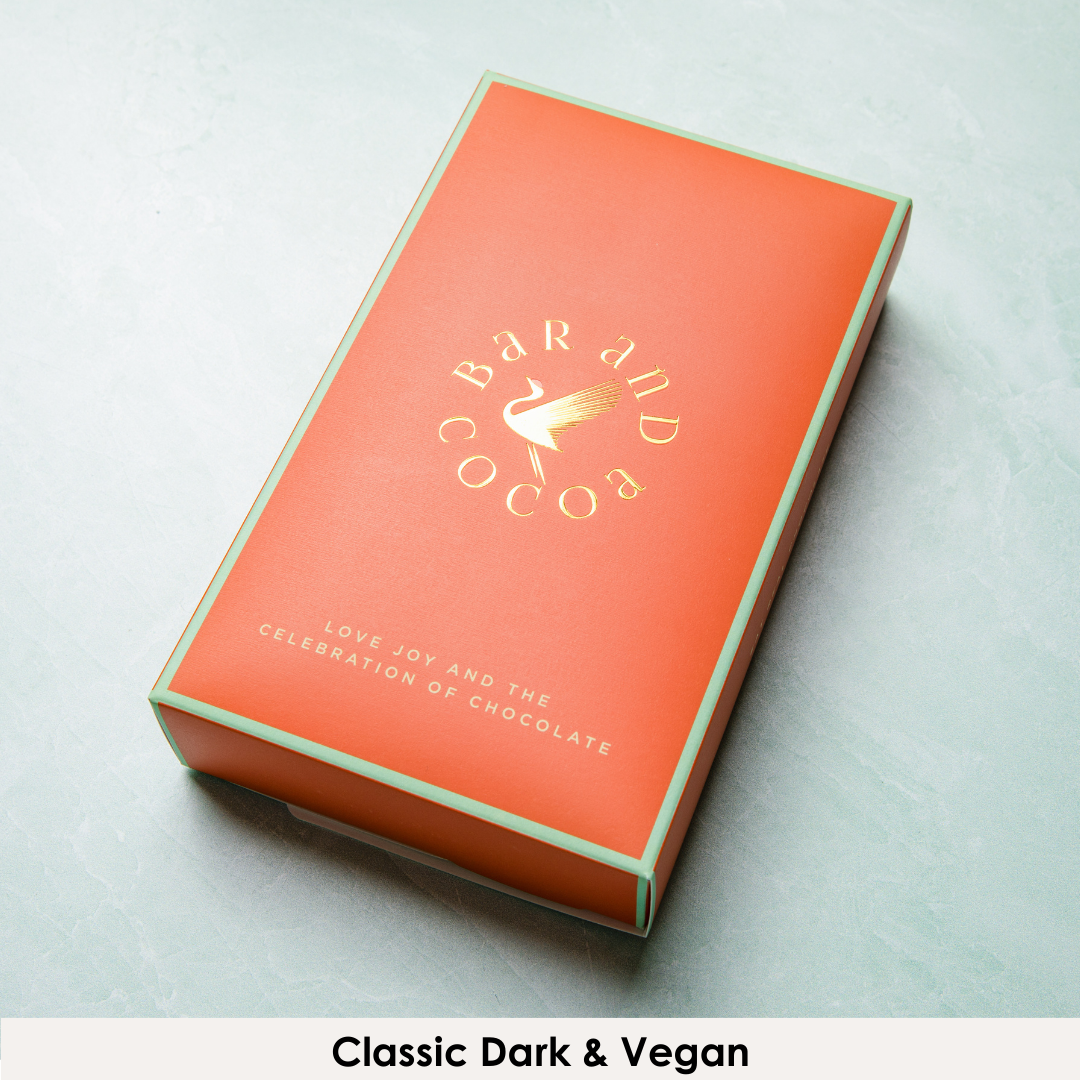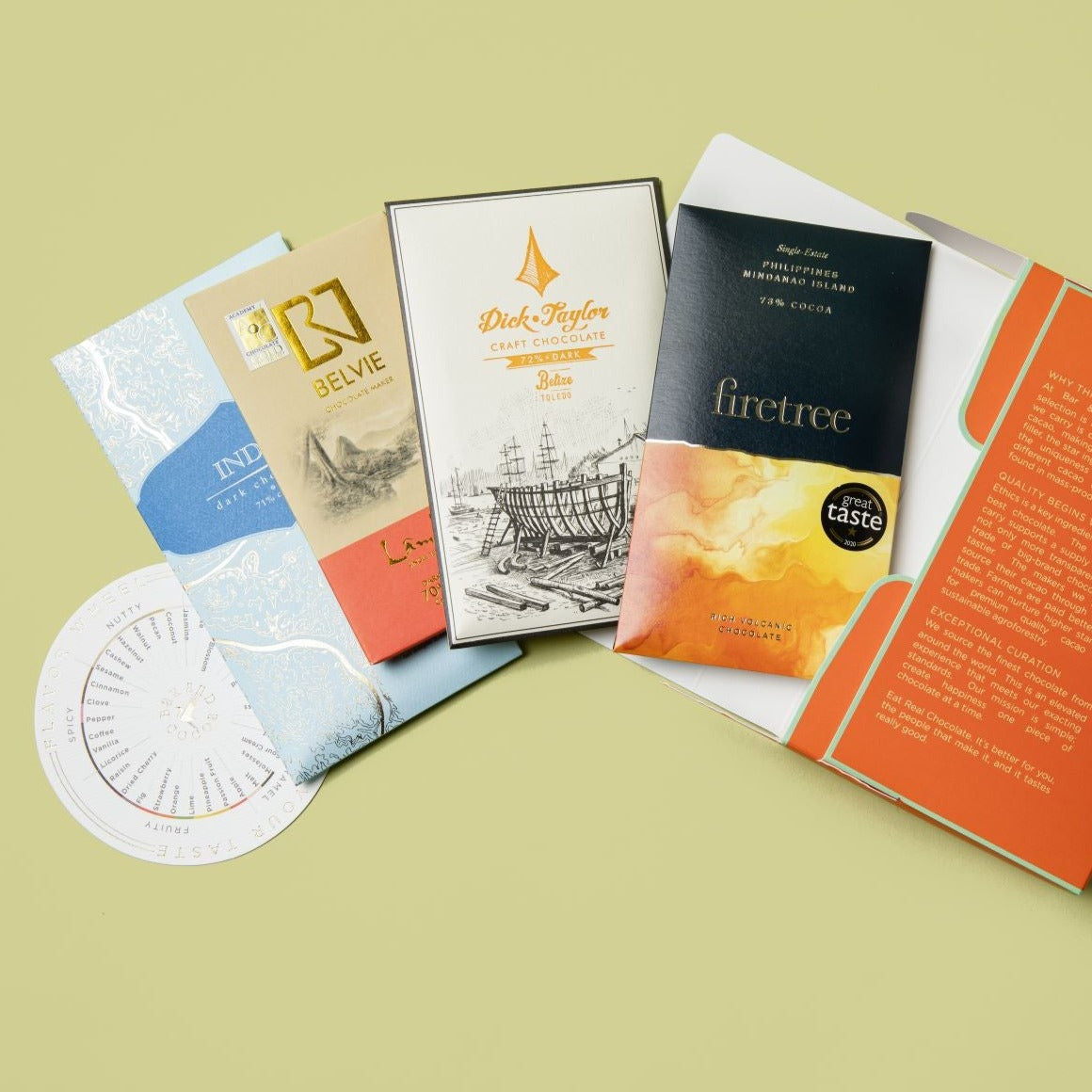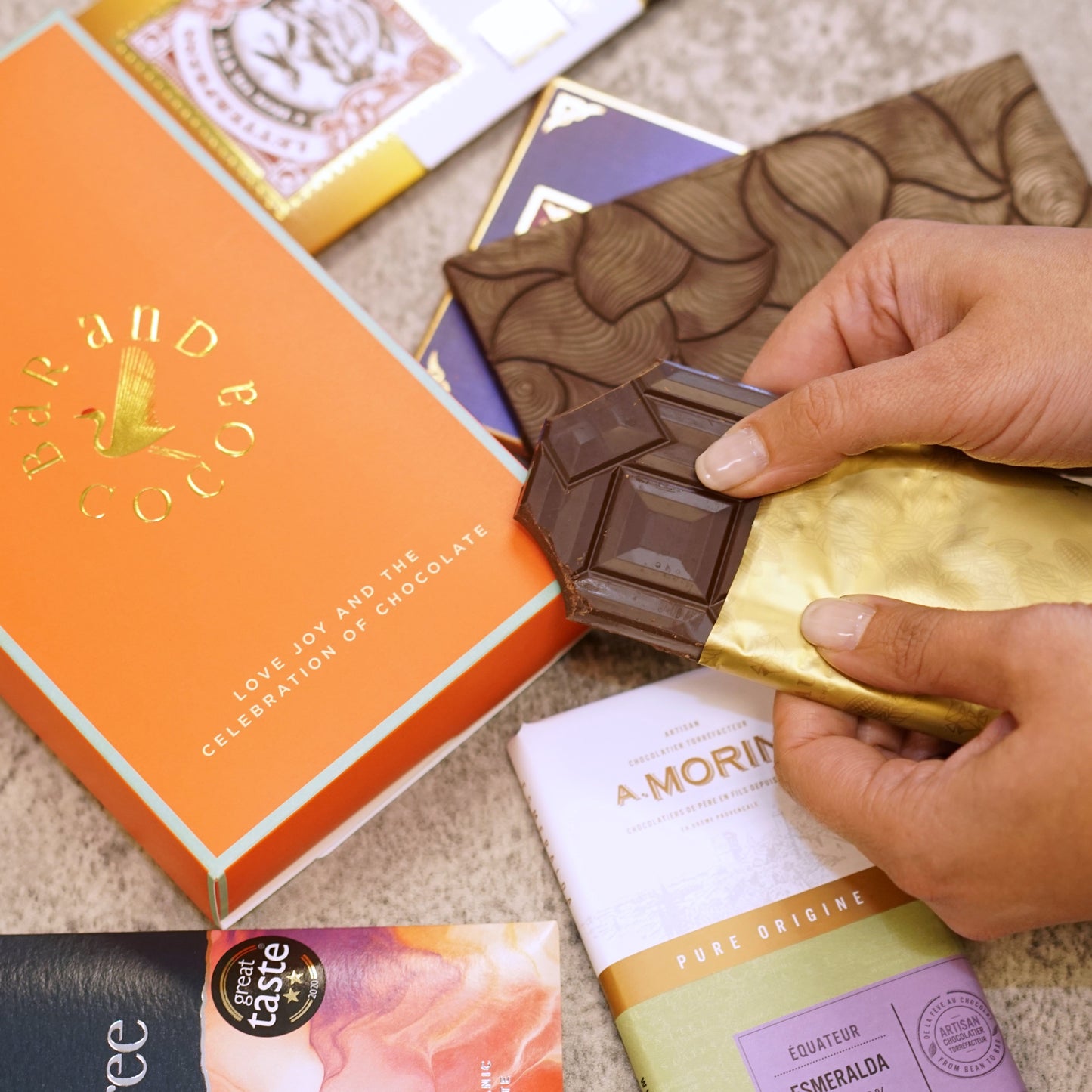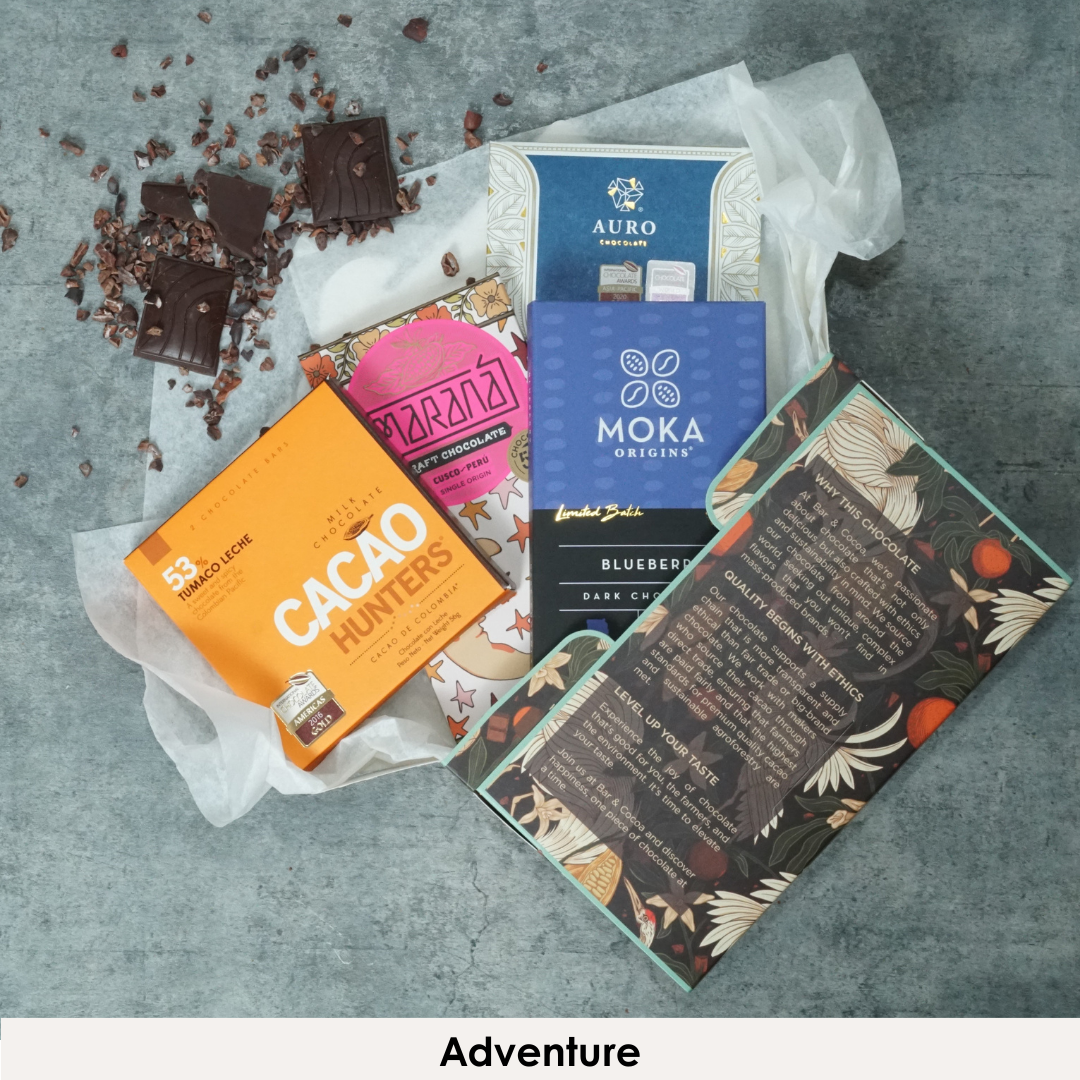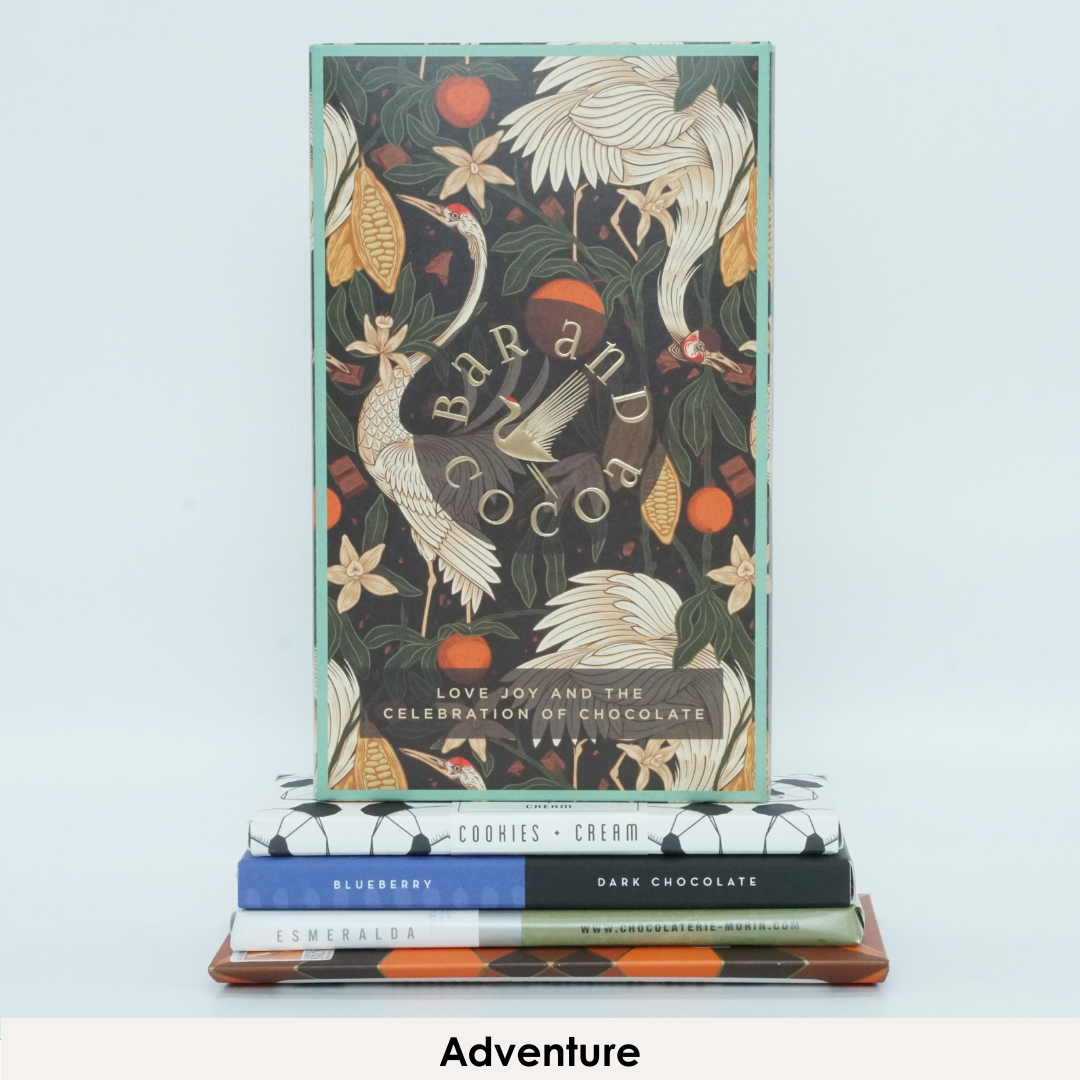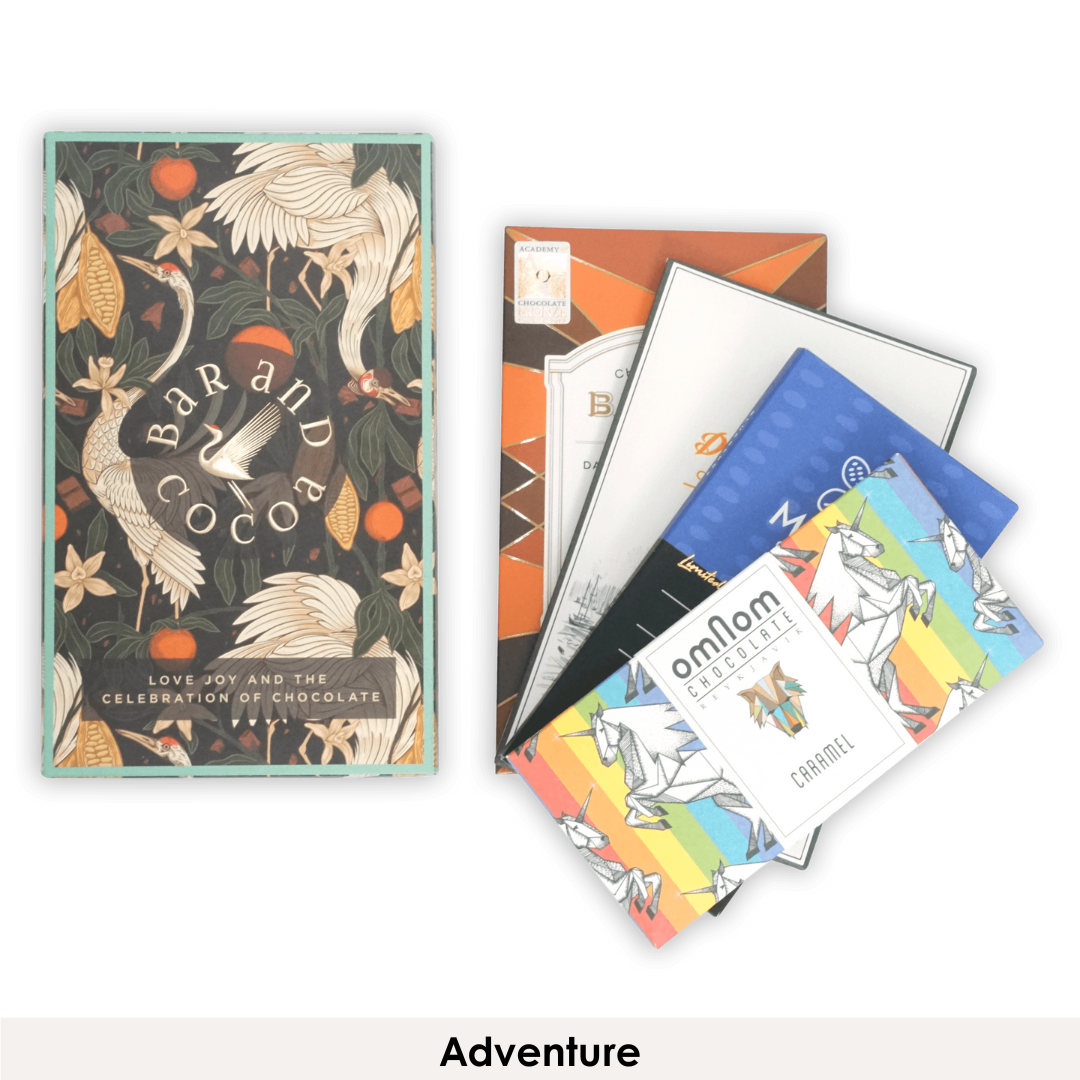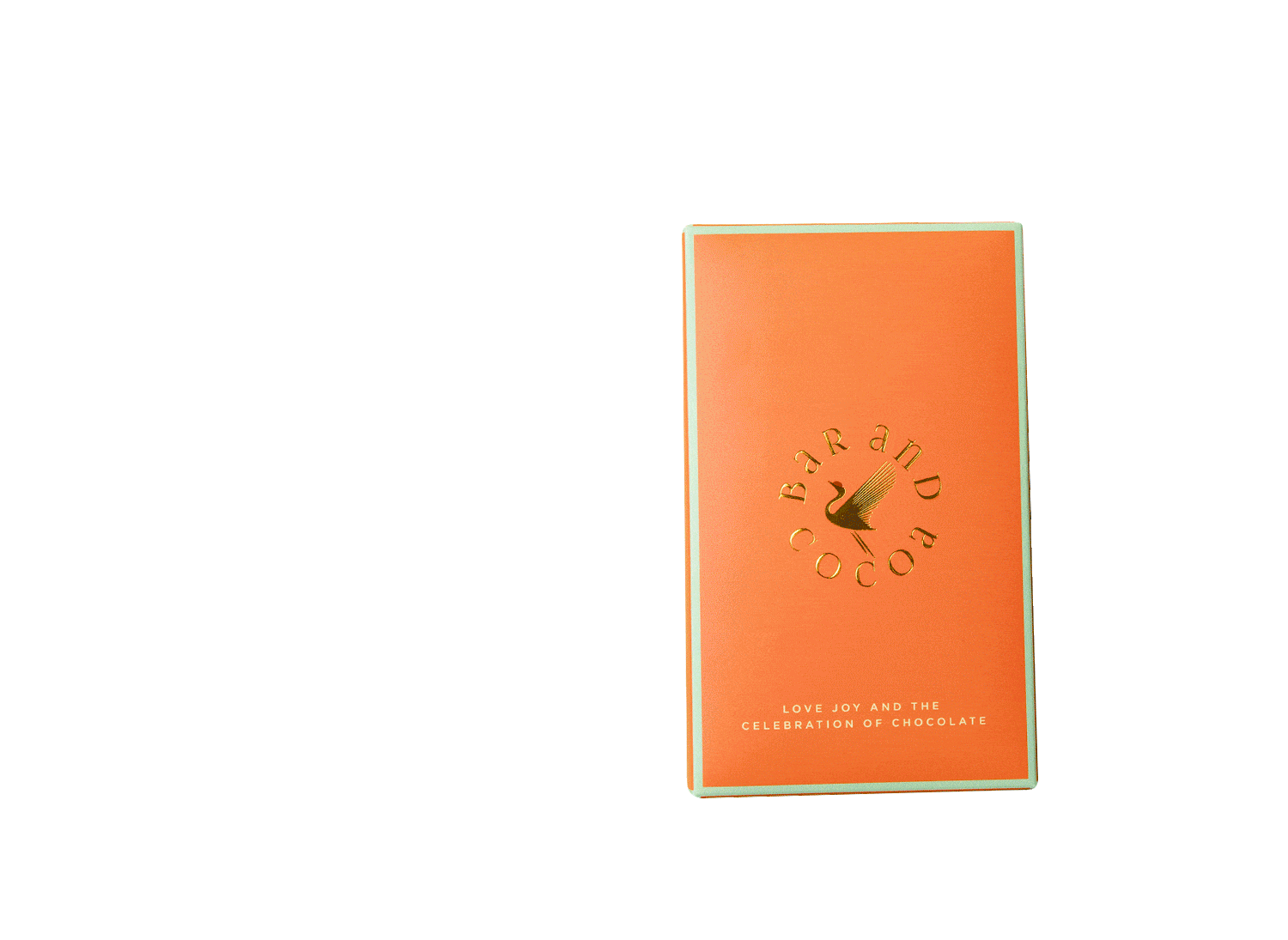 READY FOR A CHOCOLATE ADVENTURE?
Our chocolate club subscription features the best chocolate bars from award winning makers all over the world. Choose from Classic Dark or Adventure.

Every month your chocolate subscription box contains 4 full size chocolate bars from the finest craft chocolate makers.
THE BAR & COCOA CLUB EXPERIENCE
PREMIUM & PURE

Chocolate bars made with the finest cacao, and pure ingredients to highlight unique flavors in single origin chocolate.

ETHICAL & SUSTAINABLE

Our chocolate makers practice ethical and direct trade, and support eco-conservation and sustainable farming.

CURATED

We hand pick chocolate bars made by the world's best chocolate makers, and help you discover new origins.

HOW WE SHIP

If it's warm we ship with eco-friendly insulation and ice packs. We use minimal, eco friendly materials.
SOME RECENT PRAISE
GREAT GIFT!!

"Purchased this as a gift - It was awesome. My hubby's best gift he said. We will subscribe again!"

Meghan

AMAZING CHOCOLATE

"My friend absolutely LOVED IT! She said its revolutionized her perspective on chocolate."

Leigh

LOOK FORWARD TO IT...

"There is nothing that could be done better. Everything has been fantastic"

Eric
Gourmet Chocolate the Right Way
I'm in the second month of a three-month Chocolate Club; so good! I love how different each bar tastes and sounds and feels. Plus, they're absolutely delicious!
Perfect gift!
I purchased this for my father-in-law as a Father's Day gift and it was perfect! He looks forward to the new bars he gets each month. This subscription is a great gift!
Tres Beans
Excellent. Fun to taste and learn. Well done.
High Quality Chocolate
We like having a variety of choices from different countries of origin. We like looking up info on these places and savoring the chocolate. It is a very high quality experience.
Fantastic variety & great customer service!
WE love the variety of chocolates that we get each month! our family does tasting parties. since doing the tasting events my children and our friends are enlightened to the most flavorable chocolates in the world. before hersheys was considered good. now my family can no longer stand BASIC chocolate. thanks for giving us such amazing choices each month. Also huge thanks for always fantastic customer service. love from the MACK family
Thank you for your kind review Michael! We love that you are sharing your chocolates and tasting chocolate together.