Regular price
Sale price
$135.00
Unit price
per
Sale
Sold out
Go on a tasting journey with a box of 4 full sized chocolate bars each month. Subscriptions renew automatically, unless they are a gift. (You may cancel anytime.)
Gifting a club subscription? We require the recipient's details. Don't worry, they won't be informed! After the first month, they'll get shipping notifications and can tweak their subscription if they want. For a tangible gift, grab our printable Chocolate Club Gift Certificate.
We add extra care to protect shipments during warm weather months.
View full details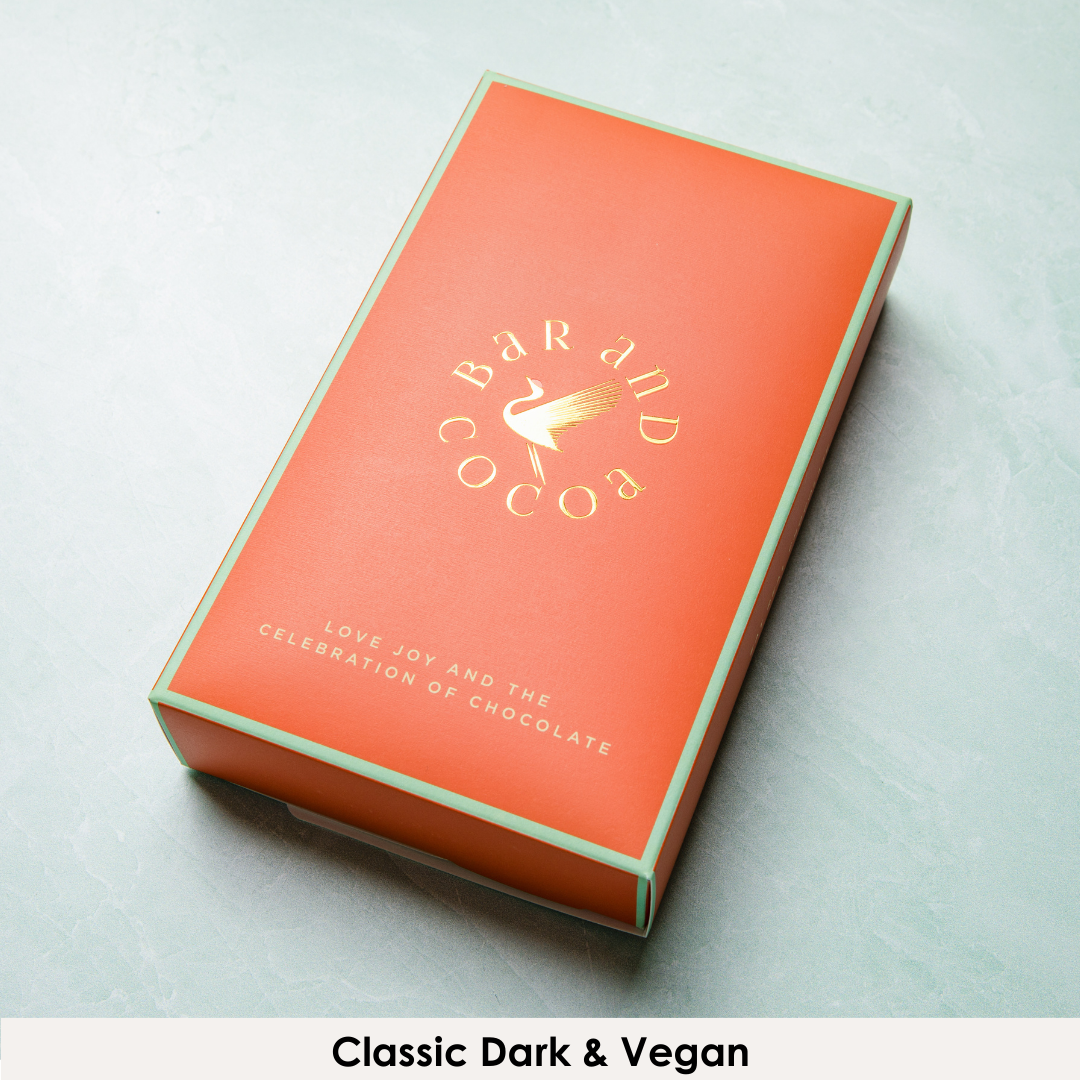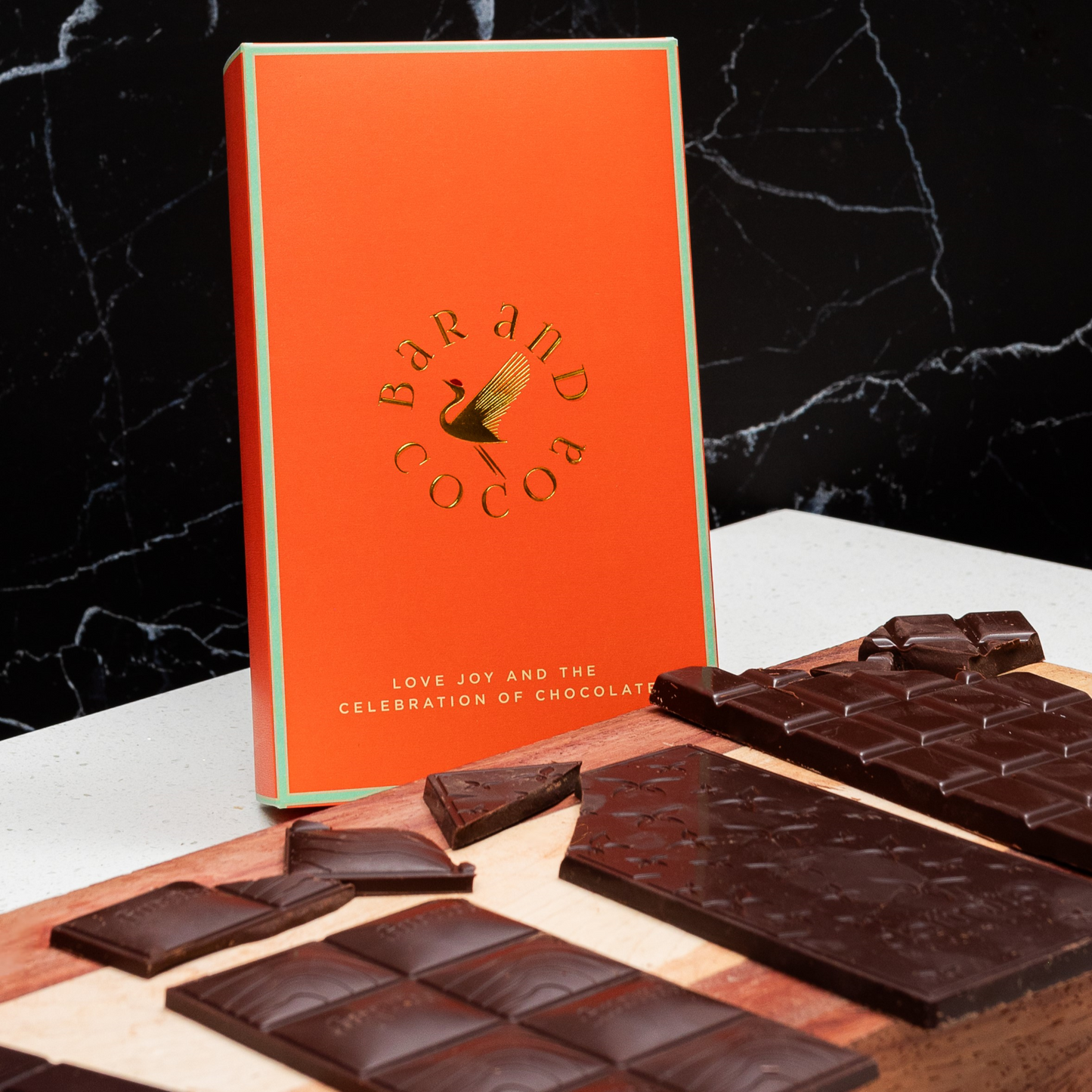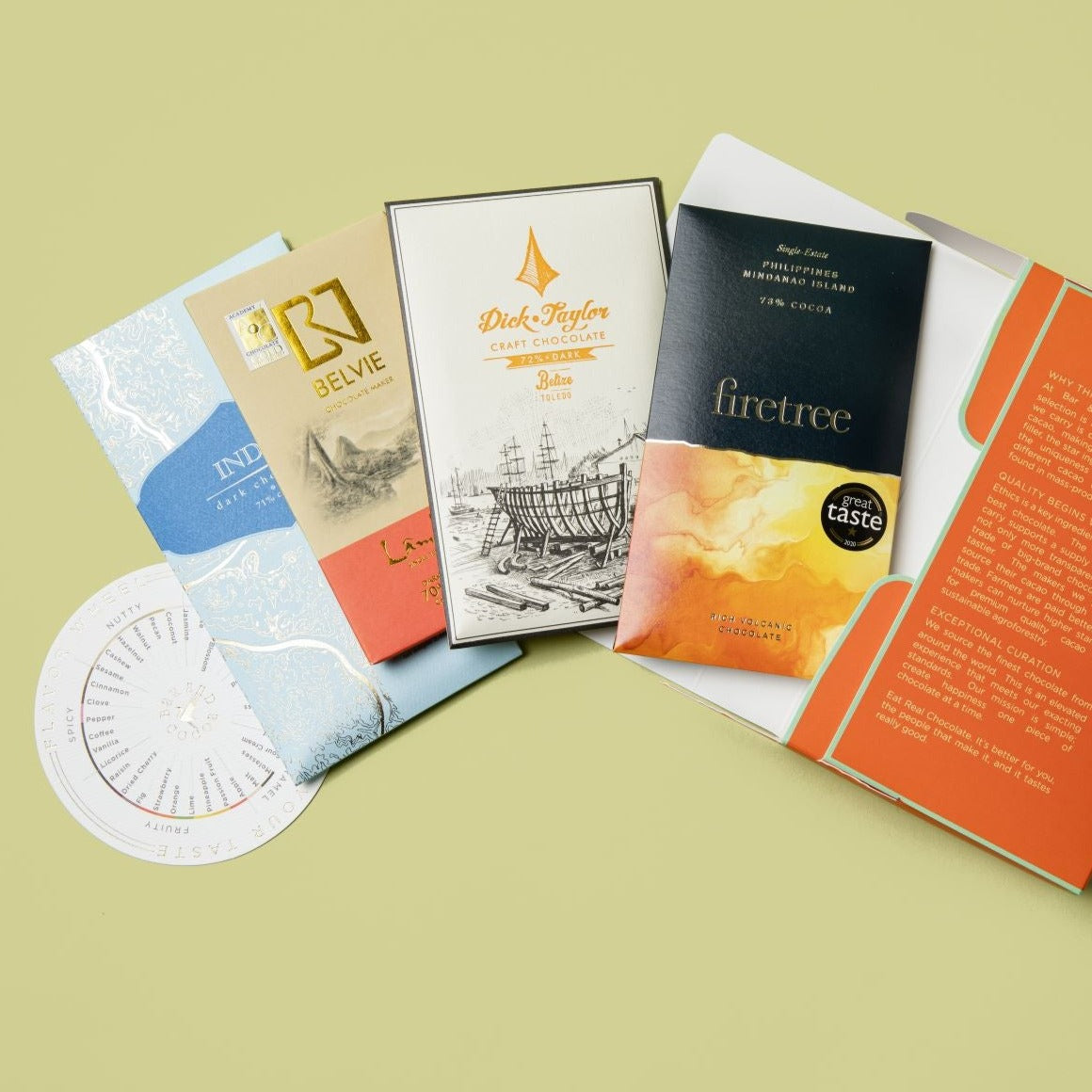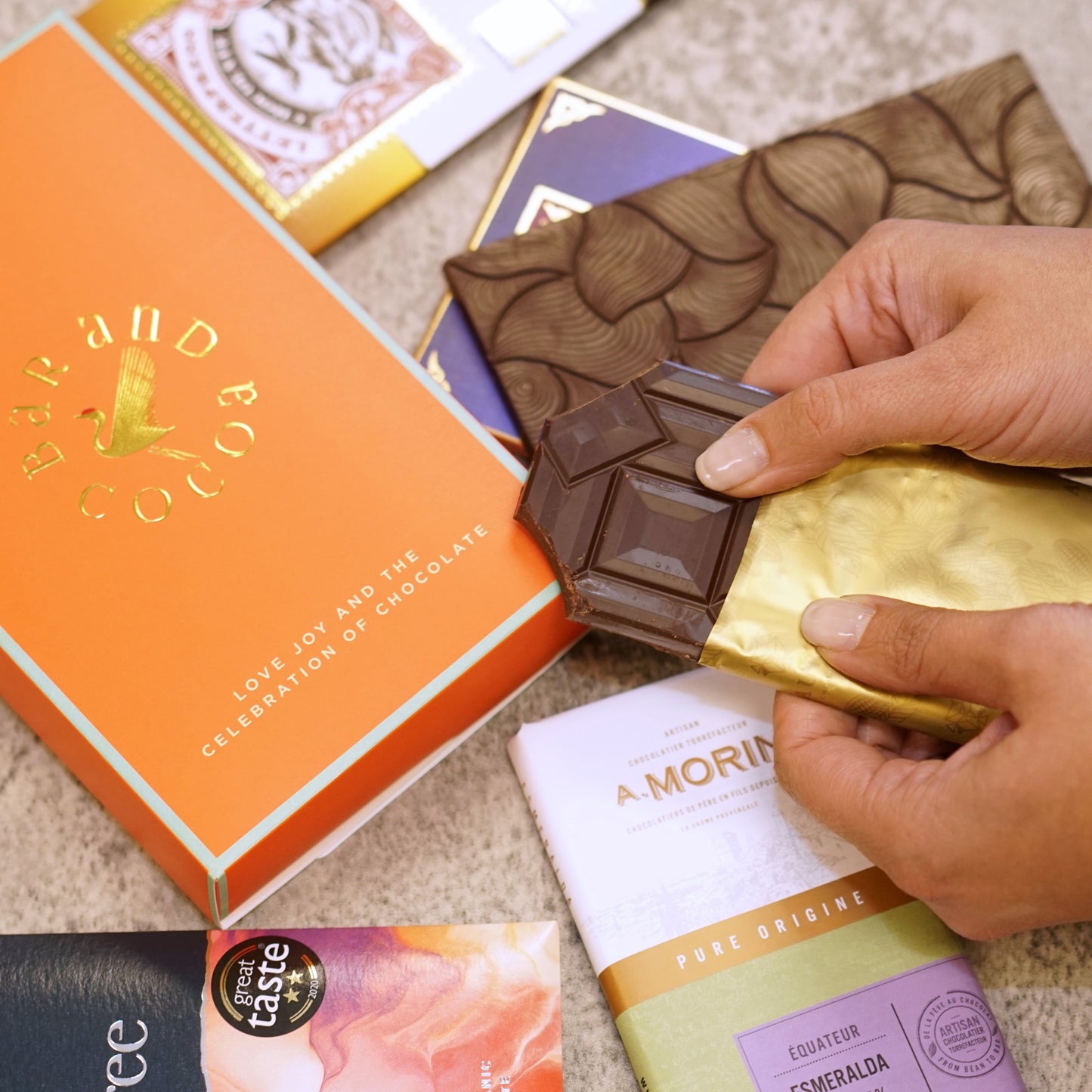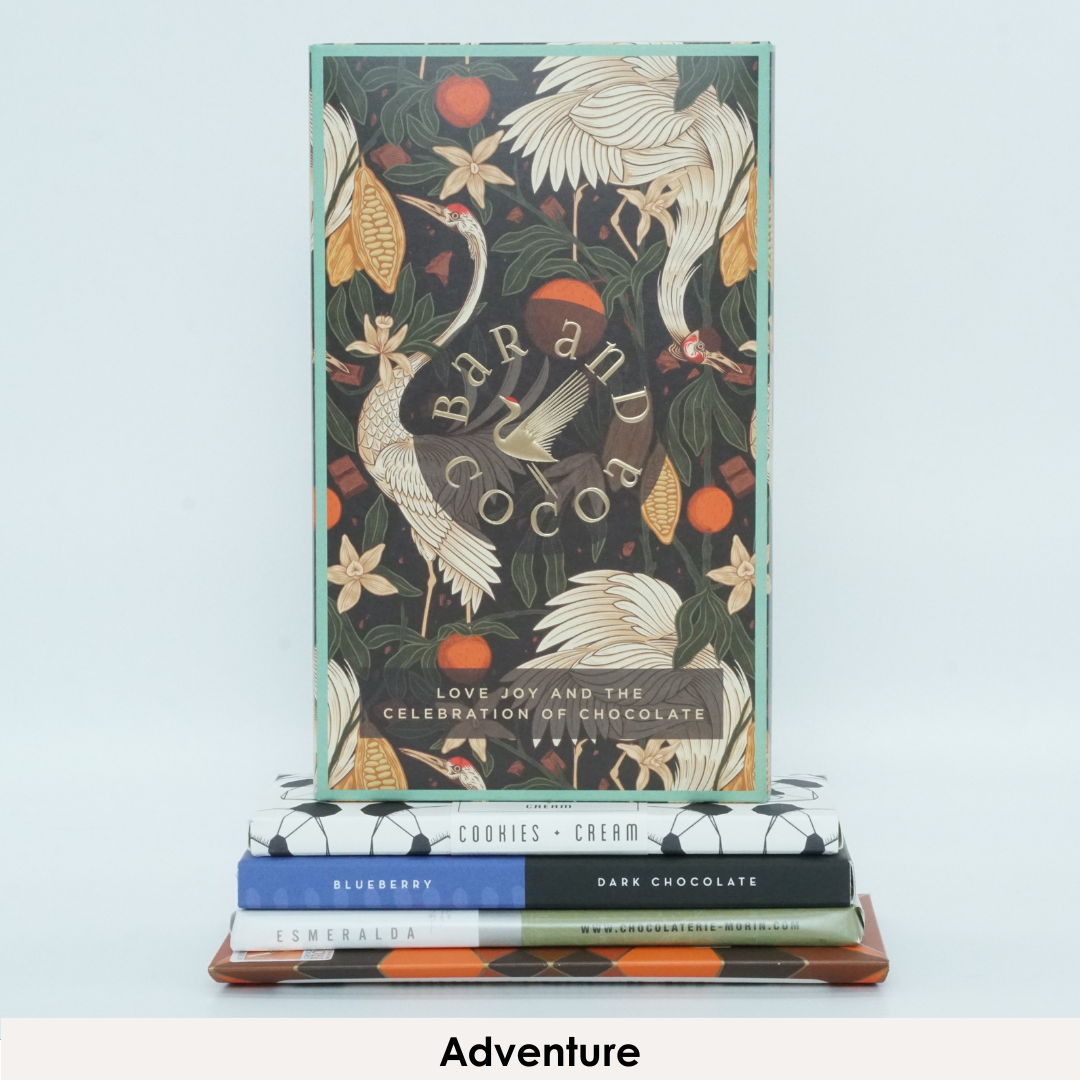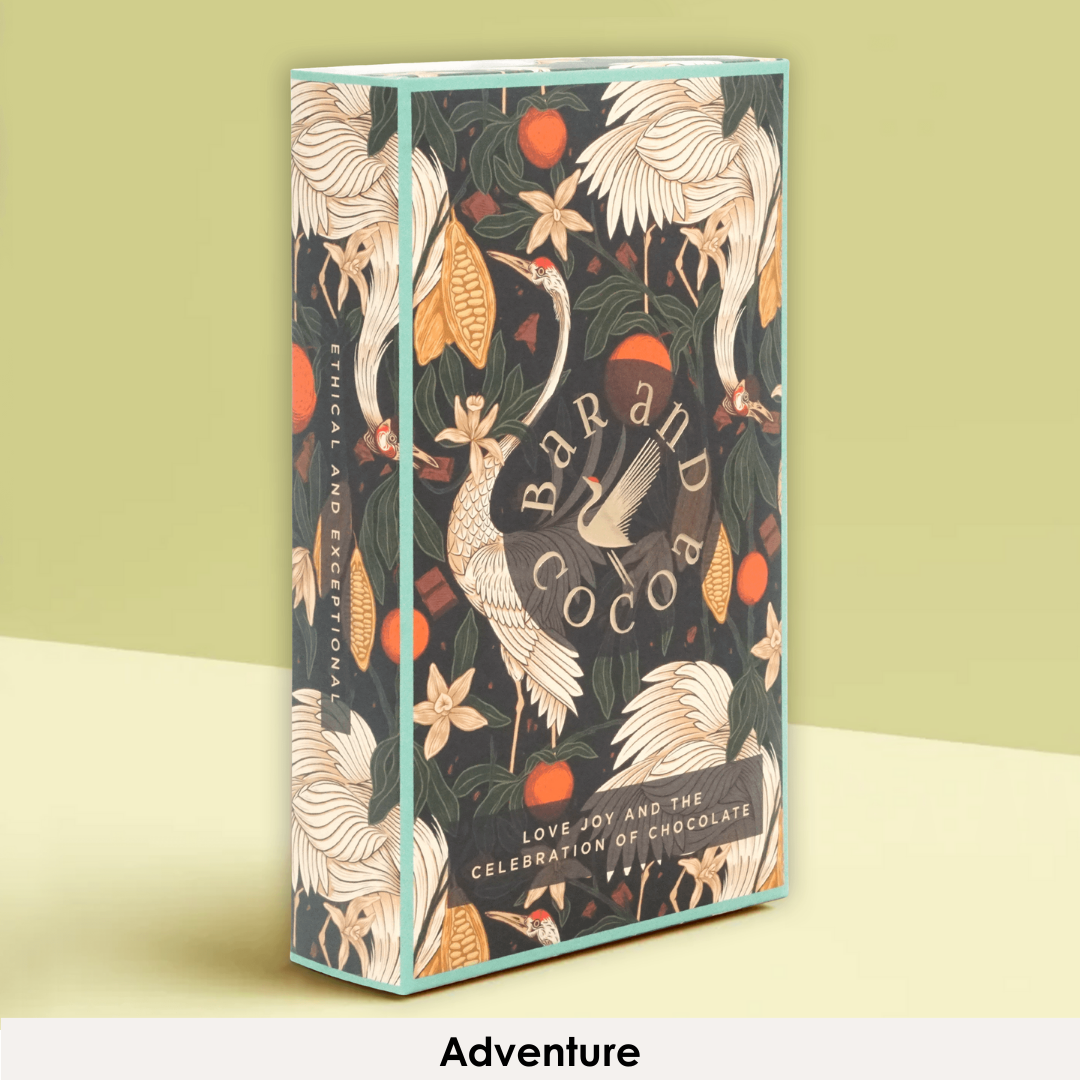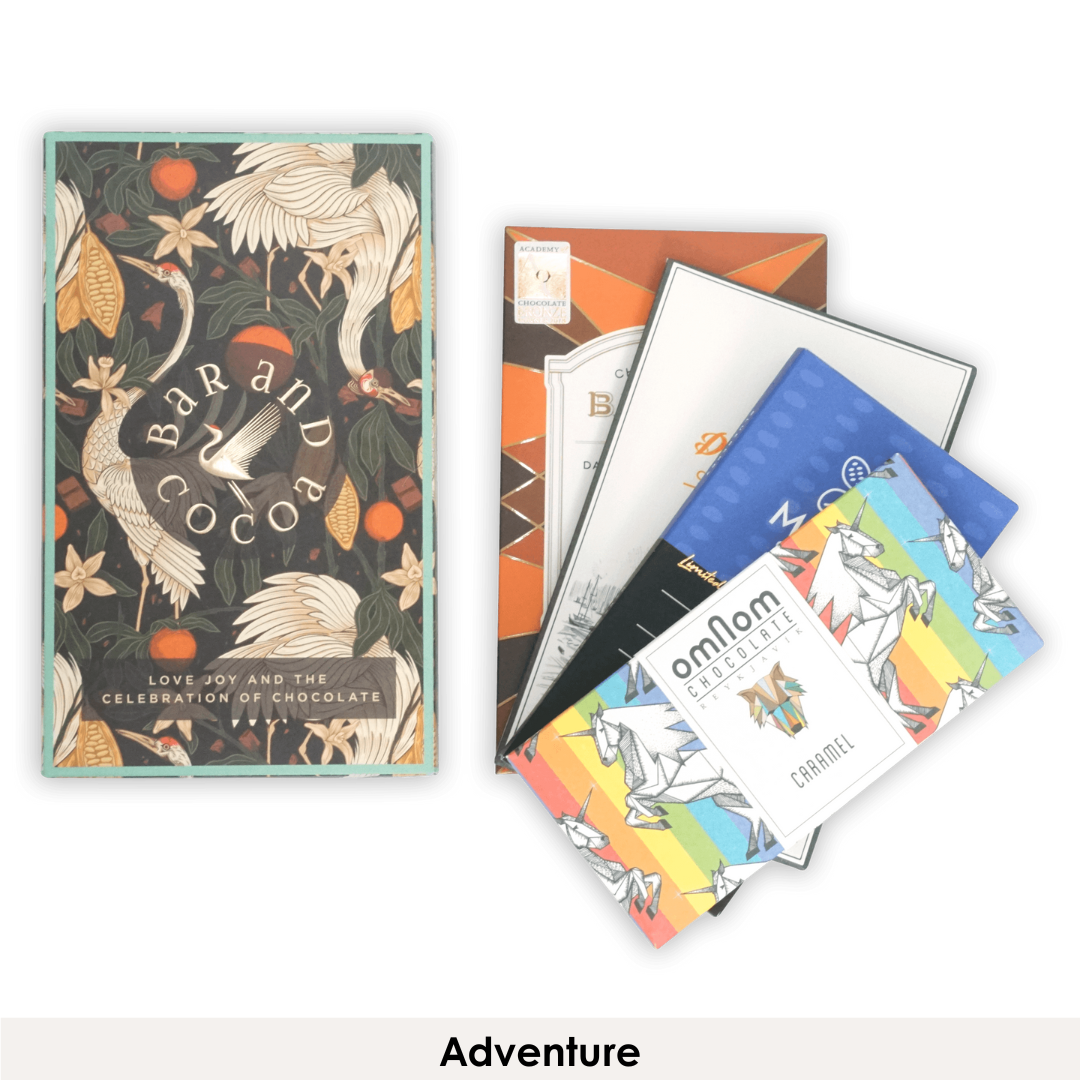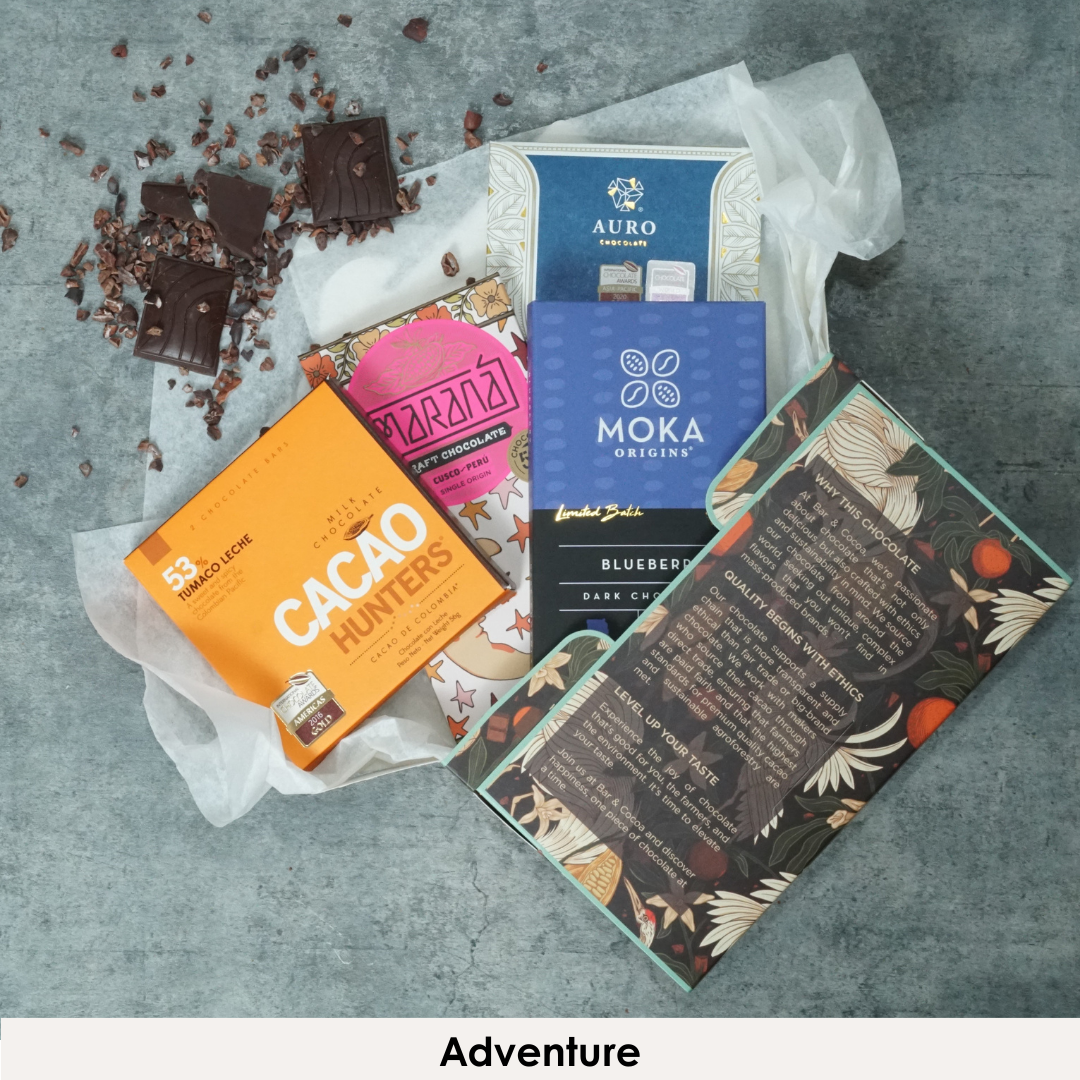 THE BAR & COCOA CLUB EXPERIENCE
PREMIUM & PURE

Chocolate bars made with the finest cacao, and pure ingredients to highlight unique flavors in single origin chocolate.

ETHICAL & SUSTAINABLE

Our chocolate makers practice ethical and direct trade, and support sustainable farming.

CURATED

We hand pick chocolate bars made by the world's best chocolate makers, and help you discover new origins.

HOW WE SHIP

If it's warm we ship with eco-friendly insulation and ice packs. We use minimal, eco friendly materials.
Inside Each Club Box
Every month your chocolate subscription box contains 4 full size chocolate bars from the finest craft chocolate makers.
Choose Classic Dark or Adventure
Classic Dark

All plain bars, dark and vegan.

From 64% to 85%.

A good way to discover new single origins.

Adventure

A mixed variety of dark, milk, white.

A mix of plain chocolate or with fruit, nuts, or other fun inclusions.
As Seen On
Best Chocolate Subscription Boxes

The Best Travel-Inspired Food Gifts For Epicureans

The 7 Best Chocolate Subscriptions That Make An Extra Sweet Christmas Gift

Best Food and Drink Subscriptions for Men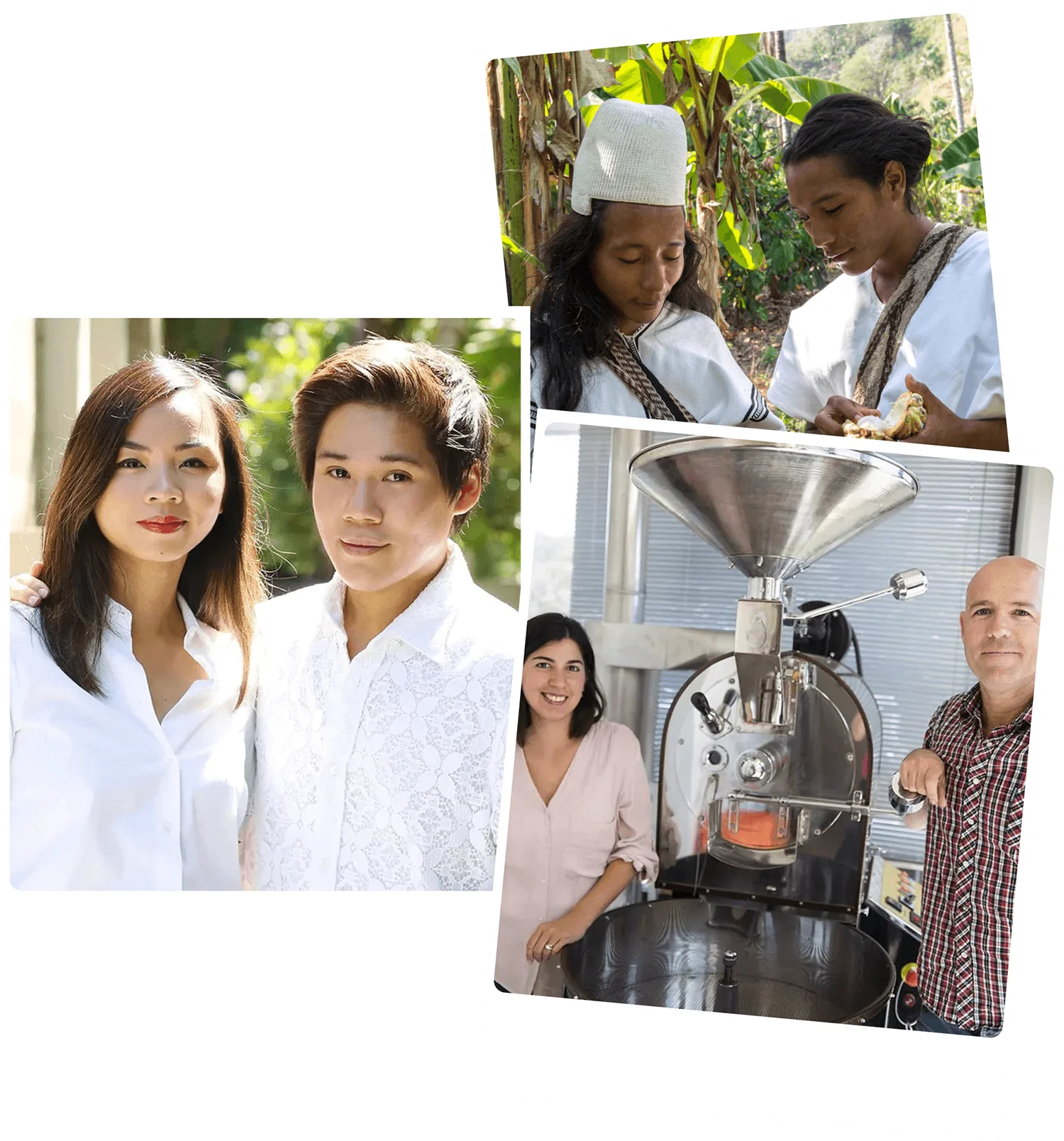 Award Winning Chocolate Makers
Many think of Switzerland or Belgium when "luxury" chocolate is mentioned. At the last International Chocolate Awards, not one Gold went to them! In reality, the best chocolate makers are emerging from countries where cacao is grown, like Peru, Vietnam, Philippines, Brazil, Colombia, and more.
Gourmet Chocolate the Right Way
I'm in the second month of a three-month Chocolate Club; so good! I love how different each bar tastes and sounds and feels. Plus, they're absolutely delicious!
Fantastic variety & great customer service!
WE love the variety of chocolates that we get each month! our family does tasting parties. since doing the tasting events my children and our friends are enlightened to the most flavorable chocolates in the world. before hersheys was considered good. now my family can no longer stand BASIC chocolate. thanks for giving us such amazing choices each month. Also huge thanks for always fantastic customer service. love from the MACK family
Thank you for your kind review Michael! We love that you are sharing your chocolates and tasting chocolate together.
Fantastic subscription
I LOVE my dark chocolate monthly subscription. Excellent selection, superb flavor. I've discovered so many excellent chocolatiers in my monthly package. What a delight!
High Quality Chocolate
We like having a variety of choices from different countries of origin. We like looking up info on these places and savoring the chocolate. It is a very high quality experience.
Perfect gift!
I purchased this for my father-in-law as a Father's Day gift and it was perfect! He looks forward to the new bars he gets each month. This subscription is a great gift!
What makes Bar & Cocoa different?
At Bar & Cocoa, we're not just another chocolate shop; we're a chocolate experience. We meticulously curate a selection of the finest chocolates from artisanal makers around the globe. Our focus is on quality, ethical sourcing, and sustainability. We go the extra mile to educate our customers about the complexities of cacao terroir and chocolate making through detailed product descriptions, flavor profiles, and origin stories. When you shop with us, you're not just indulging in a treat; you're becoming part of a community that values the art and science of chocolate making.
Can I swap between Dark & Classic and the Adventure boxes?
Yes, you can swap between the two different club boxes at any time. Go to your Account, login, and click on My Subscriptions. From here click on the "Edit" button on the subscription line, which will open a window on the right side. Look for a dropdown menu on the bottom, and select a new Type. The make sure to click the "Update" button to save changes. Once you make these changes you will also get an email to confirm that you made a change.
What is bean to bar chocolate?
Bean to bar chocolate is chocolate that is made from scratch by the same producer, starting from the raw cacao beans and ending with the finished chocolate bars and treats. This process allows the chocolate maker to control every aspect of the chocolate making, such as roasting, grinding, conching, tempering, and molding. Bean to bar chocolate is often more flavorful, nuanced, and ethical than mass-produced chocolate. It reflects the artistry and craftsmanship of the maker and the quality and origin of the cacao.
How do you pick your chocolate makers?
When it comes to selecting our chocolate offerings, we're basically the chocolate sommeliers you never knew you needed. Our process starts with rigorous research and tastings. Yeah, it's a tough job, but someone's gotta do it. We scour the globe for artisanal and craft chocolate makers who share our commitment to quality, ethical sourcing, and innovation in flavor.
We scrutinize everything from cacao origin to production methods and flavor profiles. Only the best of the best make it into our curated collection, offering you a world-class chocolate experience in every bite. Each bar has a story, a unique flavor profile, and the power to transport you to a different part of the globe. We're not just selling chocolate; we're offering an edible journey.
I'm buying this as a gift, will the recipient be informed?
No they won't be informed automatically. Many of our customers like to surprise their recipients, so we don't send any notifications. If you want someone to know they're getting a gift, you'll need to tell them.
After the first month, they'll get shipping notifications and can manage their subscription to their liking.
Can I skip a month?
Yes you can skip a month, or change your delivery date for your monthly box any time. Go to your Account, login, and click on My Subscriptions. From here you can click the "Skip Next" button or change the delivery date on your subscription.
IMPORTANT: You cannot skip or change the delivery date for your first month. To delay the first delivery, make sure to let us know in the Order Notes.
Can I add a gift note?
Yes, you can add a gift note to your order from the side cart. Click on the Add a Free Gift Note check box.